VitaAid Betaine HCL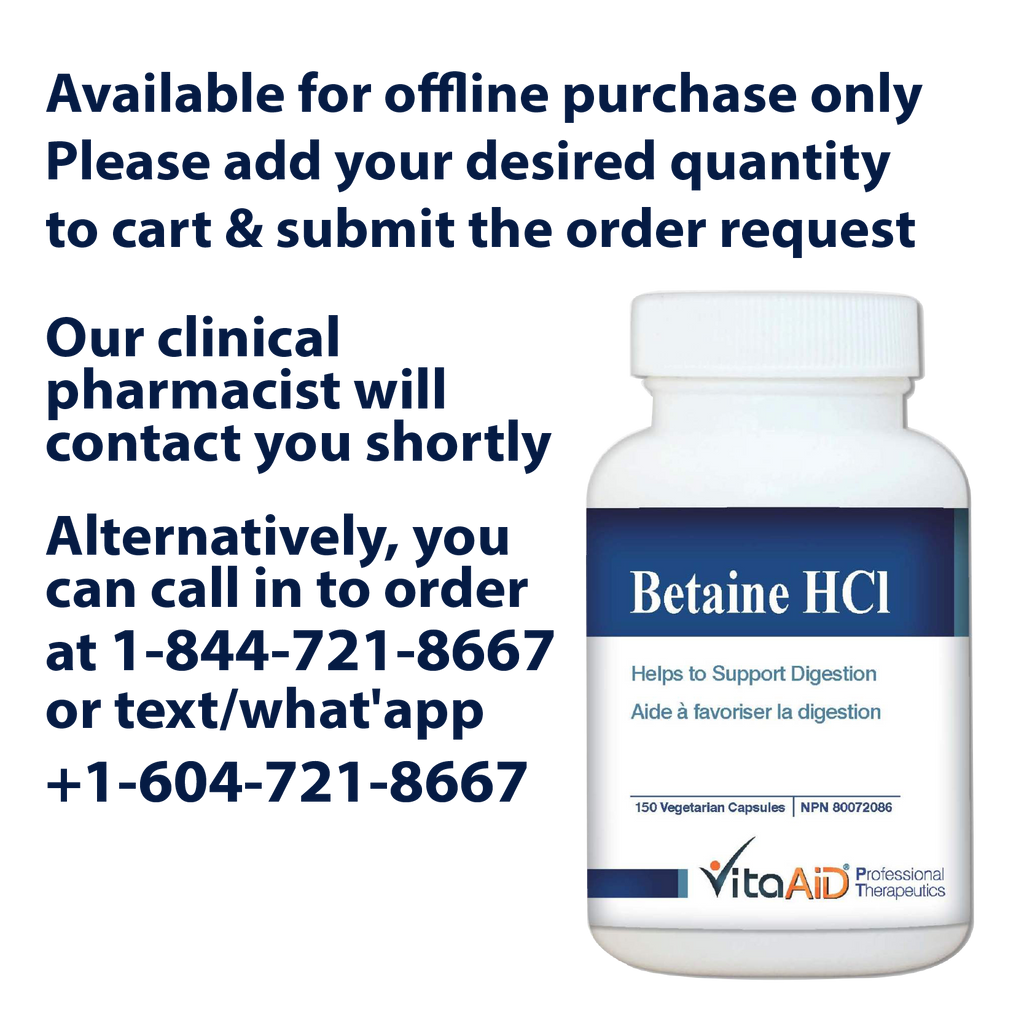 ---
Digestive Aid for Hypochlorhydria (low stomach acid production)
Betaine HCl is a source hydrochloric acid to aid in the digestion of protein in the stomach.
Suggested Use:
General Digestive Aid:
Adults - Take 1 capsule with each meal, 3 times a day.
Patients diagnosed with Hypochlorhydria:
Dosage may be increased as directed by your health care practitioner.
Caution:
Consult a health care practitioner prior to use, if you are pregnant or breastfeeding; if you have a peptic ulcer or excess stomach acid; or if you have high cholesterol.
Supplement facts:
Ingredients (per capsule):
Betaine Hydrochloride.....825 mg
Non-medicinal Ingredients:
Silicon dioxide, L-leucine, pullulan/hypromellose (capsule)
---
More from this collection