Herbal Immune Support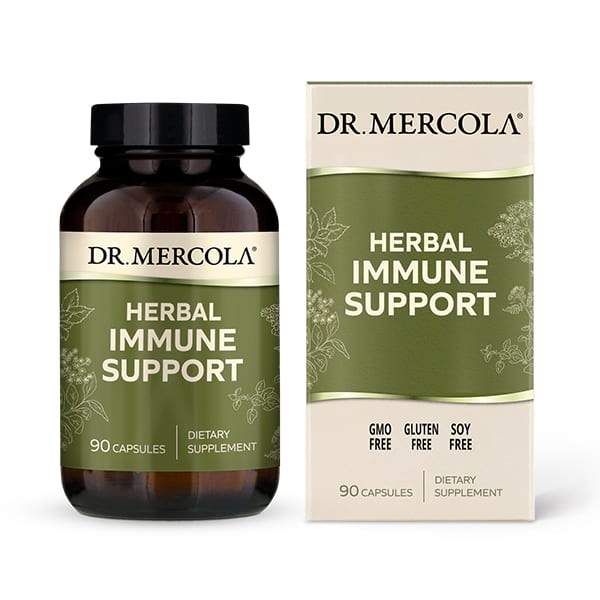 ---
Herbal Immune Support
Spread throughout your body, your immune system is a vast network of cells, organs, proteins and tissues that are always on the lookout for everyday and seasonal threats. Once your immune system encounters one, it naturally generates what's called an immune response.
Developing healthy habits is important to support your immune system and help it defend against those stressors while lowering your risk of further issues.
However, even if you do your best to adopt healthy foundational habits, at times your immune system could still face challenges.
For example, as you grow older, it is estimated that by age 40, your antioxidant level is at 50%, and by the ages of 60 to 70, it is down to around 5% to 10%.
That's why it's important to have a backup plan, a Plan B.
That's where our powerful Herbal Immune Support formula comes in.
Packed with the following immune-supporting whole herbs, extracts and vitamin ingredients, our Herbal Immune Support is the effective backup plan you need:
Vitamin C from Organic Acerola
Vitamin D3 as Cholecalciferol
Yarrow Flower and Boneset Leaf Powders
Peppermint Leaf Powder and Elder Flower Extract
Oregano Leaf Oil Powder and Bee Propolis Powder
Olive Leaf Extract and Dimethylglycine HCL (DMG)
Don't get caught off guard. Get your backup plan in place before you need it, and order our Herbal Immune Support today.
*These statements have not been evaluated by the Food and Drug Administration. These products are not intended to diagnose, treat, cure, or prevent any disease.
---
More from this collection