Iodine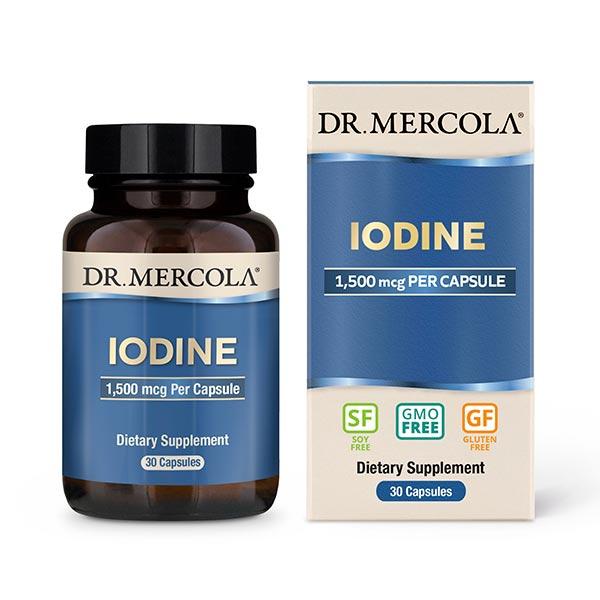 ---
Iodine
Despite all the focus today on the importance of vitamins and minerals in your diet, I'm often surprised how essential ones are frequently overlooked.
There's one such mineral I think you should be more aware of. It is vitally important to your optimal health – iodine.*
Iodine is an essential trace mineral vital for normal growth and development and may potentially…*
Play a key role in controlling the function of your thyroid glands*
Help support bone and brain health*
Contribute in helping regulate the base metabolic rate of the body*
Support your body's normal detoxification processes*
Helps support optimal energy levels*
There are a number of potential reasons why your levels of iodine could be lower than they should be. If you need help getting your iodine levels up, I've come up with a great supplement to help you.*
My Iodine supplement uses my favorite form of iodine – potassium iodide. It's a stable form of iodine that is well absorbed.
Plus, just like many of my supplements, my Iodine is delivered in a "Licaps®" capsule instead of a softgel or other type of capsule.
The ingredients are tested before they go into the unique Licaps capsule and the advanced technology locks in the freshness so you get a product that isn't rancid.
I believe my Iodine is an excellent high-quality supplement that can help maintain your levels.
Order today. You'll be glad you did.
*These statements have not been evaluated by the Food and Drug Administration. These products are not intended to diagnose, treat, cure, or prevent any disease.
---
More from this collection