Joint Formula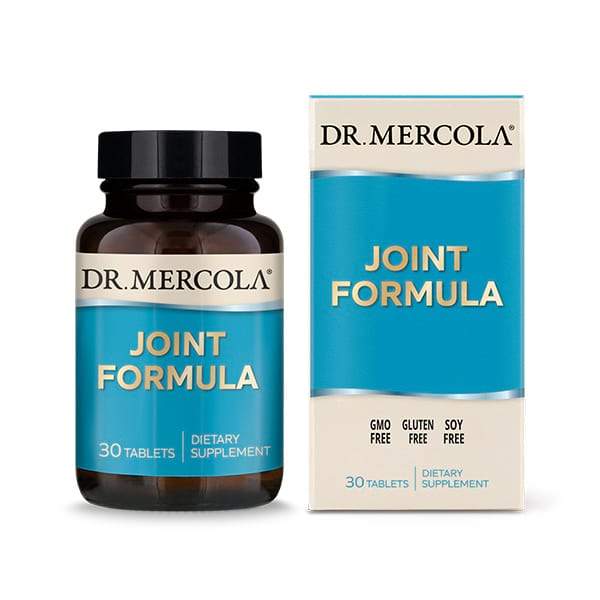 ---
Joint Formula
It's estimated that 140 million adults in the U.S. suffer from some type of joint or connective tissue complaint that keeps them from fully enjoying what they love most. And as the population ages, that number will continue to climb.
Traditional treatments typically address the symptoms and not the root cause. Any relief you may get is usually temporary – simply because it doesn't deal with what's brewing beneath the aches, pains and stiffness.
Plus, it's been clinically proven that most traditional treatments offer limited effectiveness. Many have significant and even potentially severe side effects, too , including risks to your heart and gut health as well as dependency issues.
Studies suggest that glucosamine and chondroitin may not provide all the benefits users expect. Glucosamine is often derived from shellfish, a common allergen, and it may affect how your body handles sugar. Chondroitin molecules are large and can be difficult for some to digest.
Our Joint Formula contains a unique patented, fast-acting ingredient that goes beyond glucosamine and chondroitin.
Straight from real, freshly cracked eggs, Natural Eggshell Membrane, or NEM® brand eggshell membrane matrix offers the important building blocks collagen, elastin, GAGs and other proteins to support the stability and flexibility of your joints and to help maintain your joint cartilage.
To round out our high-quality Joint Formula, we've included three additional joint health-supporting ingredients in Astaxanthin, Indian Frankincense and Hyaluronic Acid, to help:
Prevent and slow down free radical damage to joints.*
Support your body's connective tissues.*
Produce synovial fluids to lubricate your joints.*
Don't settle for joint ingredients that fail to deliver fully on their promises. Support your active lifestyle, and order your Joint Formula today.*
*These statements have not been evaluated by the Food and Drug Administration. These products are not intended to diagnose, treat, cure, or prevent any disease.
---
More from this collection