VitaAid Apple Cider Vinegar - 500mg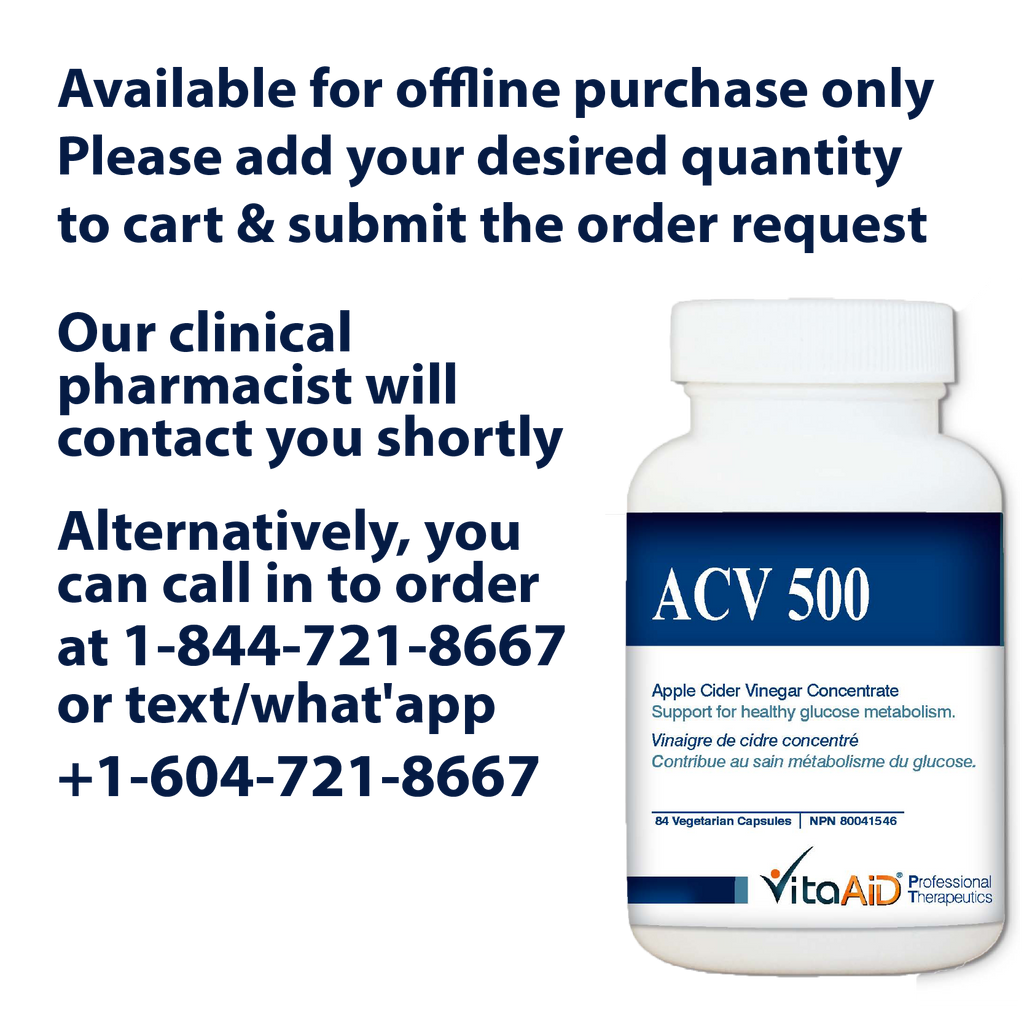 ---
Apple cider vinegar contains potassium and acetic acid clinically proven to aid the weight management and balancing the pH in body fluid.
Guaranteed 100% pure apple cider vinegar crystals made with apples grown in North America.
Increases body fluid pH to promote the uric acid excretion, which may be effective for high uric acid level
Provides satiety with small portion of meal; beneficial for glucose control and weight management.
Each capsule is equivalent to 1 teaspoon (5cc) of pure apple cider vinegar.
May help acid reflux caused by low stomach acid secretion.
Suggested Use:
Adults - Take 1-2 capsules, 3 times a day at mealtimes or as directed by a health care practitioner.
Caution:
Consult a health care practitioner if pregnant or breastfeeding.
Supplement facts: (per capsule)
Apple cider vinegar powder.....500 mg (Malus sylvestris) (fruit) (35% acetic acid)
Non-medicinal Ingredients:
L-leucine, pullulan/ hypromellose (capsule)
---
*VitaAid is offered available through professional clinician only.
*These statements have not been evaluated by the Food and Drug Administration. This product is not intended to diagnose, treat, cure, or prevent any disease.
---
More from this collection